Yogurt Drink Calories and Quick Look At Nutrition Facts
Calories in Yogurt Drink
65Cal 100g
140 Cal 216g(200ml small carton size)

Diet Friendliness

Appetite Satisfaction

Nutritional Value

Noteworthy Nutrients
Calcium,Molybdenum
Yogurt drink is drinkable
. It is made by mixing fermented solid state yogurt until it reaches liquid consistency. In liquid state it is often referred to as a yogurt drink. When frozen, it can be used to make frozen yogurt.

Drinking yogurt drink may help relieve constipation as well as promote healthy gut bacteria. Depending on the dairy product company that makes it, it is not only a good source of calcium but iron as well. Yogurt drink is highly available in nutrition enriched form.

Yogurt drinks often contain sugar. That just goes to say that just because it is a yogurt drink doesn't guarantee low calories. Drinking unsweetened yogurt drink may be advantageous while dieting.

Note that yogurt drink may help fix constipation that is helpful especially when on a diet when constipation issues are more prevalent. Lactose intolerant people should be advised when drinking yogurt drink.
Image of Yogurt Drink
Additional Facts for Yogurt Drink
Nutrition facts for Yogurt Drink (200ml small carton size 216g)
Nutrition info displayed such as percent meal value and PFC balance scales are based on a 1800 calorie diet for women between ages 18 and 29 years old weighing around 112 pounds and daily nutritional requirements.
【Calories and Macronutrient Composition】
(Percent Meal Value)
【PFC Balance】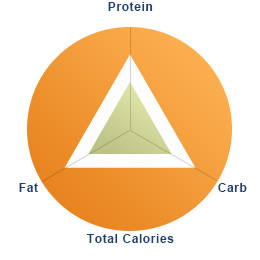 The calories in Yogurt Drink per 216g(200ml small carton size) is 140 calories. Yogurt Drink is calculated to be 65Cal per 100 grams making 80Cal equivalent to 123.08g with 26.35g of mostly carbohydrates、6.26g of protein、1.08g of fat in 216g while being rich in vitamins and minerals such as Calcium and Molybdenum.
Vitamins, minerals, dietary fiber, and sodium content for 216g (200ml small carton size) of Yogurt Drink
【Vitamin】
(Percent Meal Value)
【Mineral】
(Percent Meal Value)
【Other】
(Percent Meal Value)
Sodium Chloride Equivalent
0.22g
~2.5g



Fatty acid composition in 216g (200ml small carton size) of Yogurt Drink
【Fatty Acids】
(Percent Meal Value)
Amino acid composition in 216g (200ml small carton size) of Yogurt Drink
Amino acids found in Yogurt Drink are either to low to display a value or unknown
*Note that do to rounding some nutrient values are shown as not contained in some cases.
*Calculated assuming a 1800 calorie diet of a normal women age 18 to 29 around 112 pounds weight.
*The exact vitamin and mineral content may depend on the method of cooking preparation, transportation method, and processed used for long term storage, collectively.
*Calculated calorie results may vary within a margin of several calories.
12 ways to Burn 140Cal
Yogurt Drink:Aerobic exercise duration required to burn 140 calories per 216g (200ml small carton size)
Walking53min

Jogging32min

Cycling / Biking / Spinning20min

Jumping Rope16min
Stretching63min

Climbing Steps18min

Vacuuming45min

Cleaning Bath Tub42min
Water Walking40min

Swimming20min

Aerobics25min

Boxercising27min
Add Yogurt Drink and continue calculating calories – Food List